Taiwan AI Federated Learning Alliance
World First National-level Trustworthy AI Alliance
Taiwan AI Federated Learning Alliance
World First National-level Trustworthy AI Alliance
Empowering Taiwan, Connecting Globally
Delivering Comprehensive Services in the One-Stop Smart Healthcare Ecosystem
---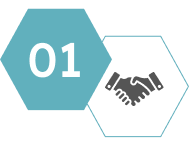 The Spirit of Trustworthy AI Comes First
The National Development Council (NDC) and Taiwan AI Labs jointly propose the establishment of the Taiwan AI Federated Learning Alliance (TAIFA). This alliance aims to provide a trustworthy framework and mechanism for Federated Learning data governance. With a focus on personal data privacy, cybersecurity, and ethical concerns, it seeks to create a national-level, cross-ministerial, and cross-domain platform service.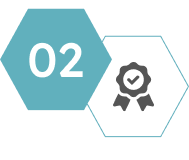 Comprehensive Verification and Evidence Mechanisms
The National Science Council (NSC) supports the Taiwan Clinical Trial Consortium (TCTC) to drive the first-ever global cross-institutional Smart Medical Device Verification and Evidence service alliance. By integrating the advantages of federated learning data privacy, TCTC establishes cross-center training and validation models, facilitating global companies in obtaining certification from the Taiwan Food and Drug Administration (TFDA).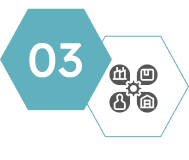 From Design, Manufacturing to Implementation
Bringing together 19 medical centers across Taiwan, the Taiwan Smart Healthcare Alliance (TSHA) is founded to meet the demands of domestic and international companies for smart medical device design and manufacturing. This comprehensive initiative establishes collaborative research, development, and verification of medical software across institutions, resulting in successful case studies.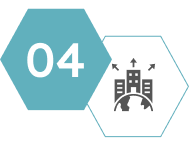 Global Outreach
Initiated by TAIFA in collaboration with Kaohsiung Medical University Chung-Ho Memorial Hospital, Kaohsiung Veterans General Hospital, Kaohsiung Chang Gung Memorial Hospital, and Kaohsiung E-Da Hospital, this partnership is supported by the Kaohsiung City Government and the Ministry of Economic Affairs. Linking the Metal Industries Research & Development Centre and Southern Taiwan Science Park, an AI healthcare industry cluster is established, setting the precedent for innovative research and development applications in the medical field within the wave of generative technology.


Clinical Research Teams Using

National Medical Centers Enrolled

Ongoing Multi-Center
Federated Learning Projects
Designated Hospital
Field Operations

Pioneering the New Future of Medical AI in Taiwan
If you have high-value data
Federated Learning Platform Subscription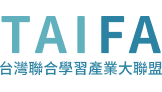 Data Governance Ready
Privacy Regulation Compliance
Training Model Cost-effectively
AI Model Inference
We have more than twenty hospitals under our contract.
If your model has reached
clinical standards
TFDA certification program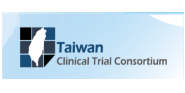 Quick Clinical Trial Complied with FDA
Certified Device Manufacturers
Validating AI Model Performance across different sites
Our TFDA Certification Program has more than 30 clinical trials covering a wide range of topics in Taiwan.
If you are developing a model
Model Federated Learning Solution

Optimizing AI Model through Cross-sites Data
Trustworthy Original Developers
Extensive Involvement of Medical Centers and Principal Investigators across Taiwan
Come join us in shaping the future together.
Come join us in shaping the future together.